It's NZ International Comedy Festival. This means that our fare nation (well, mostly Auckland, but a bitta Wellington too) is currently a beacon for a number of international bigwig funny people. Locally, anybody who's ever caught a laugh from a friend is coming out of the woodwork with their name in bright lights.
Brendon Green is one of those local heroes, doing the Lord's work in dishing up the best medicine. His show this Comedy Fest is called 'Brendon Green Eggs and Ham.' We exchanged some questions and answers to try and figure out if laughter is in his bones, or he's actually just a funny slot machine (who only spits out laughs when you've inserted the requisite coins).
Why are you a comedian?
Fate, cause and effect, and bad genes. Plus it's a job where you make people happy, which is pretty cool. It's hard to have a really bad day as a comedian, and that's a pretty big motivation for me.
What do you think of Seinfeld?
I respect his craft. That's the most pretentious thing a comedian can say, right? But I do. He might be the best pure joke writer of all time. He found his voice, found his style, and dominated with an unparalleled work ethic . Unless you're asking about the TV show Seinfeld, and not the man himself, in which case: eh, it's pretty good.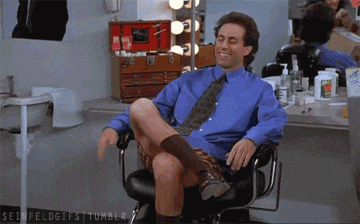 Has man ever been to the moon?
Yes. And we will again! If we still can't CGI animals to be realistic (sorry, The Jungle Book), how could we have the wherewithal to fake a whole moon landing? That's my argument: you know how lame we are right now? imagine how much we sucked back in the 60's!
What is your favourite colour?
Banana Cake (not quite brown, not quite black, not quite yellow, but still all of those).
Are Eggs and Ham a complimentary accompaniment to your show?
It's not a Vegan based show, so yes. Vegans are welcome, absolutely, but it's an open door for all food eating types. I'd sell a ticket to a cannibal. I know that's not what you were asking, but that's where we've ended up. Are you happy What's Good? I'd sell a ticket to someone who eats human flesh. Cannibals need a laugh, too.
Favourite Dr Seuss character, and why?
Knox from Fox In Socks. He's the ultimate Seussian victim, being railroaded by a tongue twisting cocaine addled Fox. What I like is that he gets so wound up and up and up by the word games, but when he finally breaks, as we all do in life, he handles it with grace and dignity. He shoves a fully grown Fox into a bottle filled with beetles, sure, but with his last line, as he walks away like the badass he is, he says "thank you." How polite.
Go see Brendon do funny things at his show's final four days, 10th - 14th May, at the Montecristo.