Only yesterday, we published a story on Chancelor Bennett (a.k.a Chance The Rapper) becoming planted firmly in the spotlight after a monolithic 2016 (can we make note of the fact that we're not even half way through the year?).
Only a few hours later, Chance goes and drops the video for Coloring Book's first single, 'No Problem.' Not only does the tune itself feature heavyweights 2 Chainz and Lil Wayne (who dons a brilliant satirical take on Trump's infamous red cap with a 'Make America Skate Again' rendition) - the video features cameos from Snapchat stalwart DJ Khaled and Young Thug.
Ya boy Chance also used the video's release to drop the news he'll soon be slinging tix to his worldwide Coloring Book tour - which, in case you haven't been paying attention, is confirmed to be making its way to New Zealand later this year.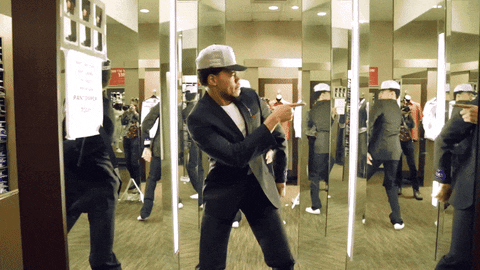 Watch the video below, and, if you're one of those folks into chucking your opinion across the internet, do let us know your thoughts in the comments.