If you were lucky enough to be there, it's super hard to forget Danny Brown's 2014 Auckland Laneway set. Packed between a silo and a stage precariously close to the harbour, an unquantifiable number of humans in close quarters bounced to the will of Detroit's finest.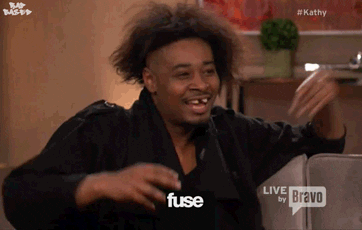 It's been 3 years since his last studio album, Old, brought us the unforgettable tracklist of back-to-back 25 Bucks, Wonderbread, and Gremlins in its opening singles.
In the meantime, there's been a bunch of touring, but only this week has Mr Brown dropped a new piece of material for mainstream consumption. We've been told to expect a new album before this year's out (plausibly making 2016 the greatest year, like, ever, for rap and hip hop), but in the meantime, sink your teeth into some OG Danny with the tune and accompanying glitchy visuals below.